AOC AGON AG271UG Monitor Neuvorstellung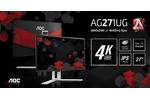 AOC präsentiert den ersten 4K-Monitor aus seiner Premium-Gaming-Monitor-Serie AGON. Der AOC AGON AG271UG bietet ein 27-Zoll 4K-IPS-Panel 68,6 cm, das die neuesten Spieletitel in hochdetaillierten UHD-Grafiken und lebendigen Farben zum Leben erweckt. Darüber hinaus ermöglicht das eingebaute NVIDIA G-...

AMD Ryzen PC erste Schritte und Windows 7 Installation Anleitung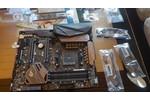 Erste Schritte beginnend mit dem AMD Ryzen Unboxing, über AMD Ryzen Windows 7 Installation bis hin zum AMD Ryzen Übertakten.

Corsair Lapdog Reviewed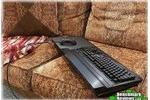 Review of the Corsair Lapdog Game Control Center. Real gamers - and you are a real gamer, right? - know that consoles cannot provide the performance and graphics quality of a good PC-based gaming rig. But giant 4K televisions provide an excellent canvas for immersive game play. You can set up a PC c...

Mad Catz RAT 8 Mouse Review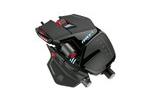 Review of the Mad Catz RAT 8 Gaming Mouse. The Mad Catz RAT 8 is the new flagship mouse for Mad Catz's line of ergonomic mice. It offers a lot of customization options to make it a perfect fit for your hand and comes equipped with a best-in-class sensor and well-rounded software suite for a price of...

HyperX Cloud Revolver S Headset Review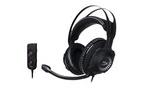 Review of the HyperX Cloud Revolver S Gaming Headset. Looks like the HyperX team is at it again and has come out with a new improved version of the HyperX Cloud Revolver S Headset. This is their flagship highest end headset and is made purely for the gamer in all of us. As most of you probably alrea...