Creative Halo Review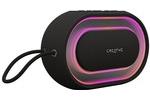 Review of the Creative Halo Portable Bluetooth Speaker. We have tried the Halo while connected to our Android smartphone, the iPad Air 2 tablet but also on PC via stereo cable; the sound quality is great in terms of highs and mids and we were quite surprised how loud this speaker can get without dis...

Corsair HS50 Stereo Gaming Headset Review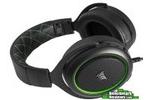 Over the years, Corsair has been providing high quality computer peripherals to the consumer market. With the HS50 Stereo gaming headset, it focuses on bringing outstanding comfort, audio performance, and durability without sacrificing performance and quality. It also has an internal metal headband ...

Mionix Wei Keyboard Review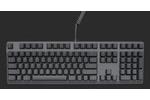 The Wei is Mionix's first keyboard, and part of their new "Get Fresh!" campaign with lighter color shades, optional keycap sets, and wrist rests; color schemes based off food items and clean aesthetics inside and out, which make this a keyboard targeting gamers and professionals alike.