Sharkoon B1 Stereo-Headset Neuvorstellung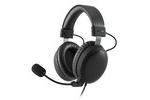 Sharkoon erweitert das Angebot der Gaming-Peripherie und stellt ein solides Stereo-Headset für anspruchsvolle Gamer vor. Hochwertige 40-mm-Treiber möchten mit einem präzisen und kraftvoll abgestimmten audiophilen Klangbild nicht nur Computerspieler überzeugen. Beste Sprachübertragung verspricht das ...

Cougar Armor Gaming Chair Review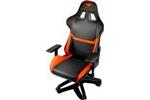 When Champ Chairs offered us a chance to test the COUGAR Armor gaming chair, I couldn't say no. Literally, my body wouldn't allow it. COUGAR is well known to gamers for their keyboard and mouse peripherals, but they also rock my favorite color on their products: orange. It looks great (to me), but h...

Linksys WRT3200ACM AC3200 Router Tested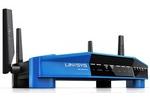 Review of the Linksys WRT3200ACM AC3200 MU-MIMO Gigabit Wi-Fi Router. If you're after both unmatched wired and wireless throughput and USB performance then the WRT3200ACM AC3200 MU-MIMO Gigabit Wi-Fi Router by Linksys should currently be your number 1 destination.

Nixeus NX-VUE27P Monitor Review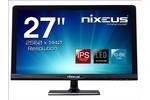 Review of the Nixeus NX-VUE27P 1440P IPS Monitor. It might not be much to look at but the Nixeus NX-VUE27P has specifications to impress like a 27-inch AH-IPS panel and a 1440P resolution. Oh, and did we mention its priced less than 399 USD?