Samsung SSD 960 Evo 500 GB Review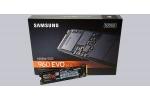 After testing the Samsung 960 Pro SSD we evaluate the cheaper Samsung 960 Evo SSD today at OCinside.de. The Samsung 960 Evo 500 GB M.2 NVMe SSD comes contrary to the Samsung 960 Pro not with 2-bit MLC, but only with 3-bit MLC, so-called TLC NAND. With an 32 GB/s Ultra M.2 slot we have tested, if the...

Lexar JumpDrive C20c 32GB USB 3.1 Test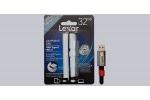 Getestet wurde der Lexar JumpDrive C20c 32GB USB 3.1 Stick. Heute präsentiert Tom K in seinem ersten OCinside.de Lesertest den Lexar JumpDrive C20c 32GB USB 3.1 Stick. Hallo an alle USB-Stick-Interessenten. Mit dem Lexar JumpDrive C20c möchte ich Euch einen Stick der Firma Lexar vorstellen, womit Ih...

Western Digital WD Red Pro 5 TB HDD Review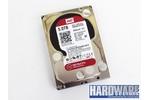 Review of the Western Digital WD Red Pro 5 TB Hard Drive. The WD Red Pro 5 TB is a NAS network attached storage hard disk drive. Let's test it and see if is it a good choice for a desktop computer.

GeIL Evo X 16 GB DDR4-3000 RGB Test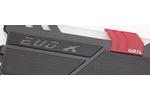 Mit den GeIL EVO X Speichermodulen haben die ersten Exemplare mit RGB-Beleuchtung den Weg in unsere Redaktion gefunden. Neben der Beleuchtung möchte man auch mit einem hohen Takt von 3000 MHz punkten. In unserem Test müssen die optisch auffälligen Module ihr Können unter Beweis stellen.

ADATA SU800 256GB SSD Review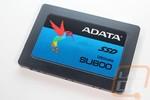 Last year ADATA introduced their SU800 as part of a complete line of 3D NAND based SSDs. It is their mid-ranged model with the SU900 being their highest end SATA based SSD but comes in at a price point that Is budget friendly as well. The SU800 is also the first 3D NAND SSD on the market from a comp...