Rowkin Bit BT Headset Review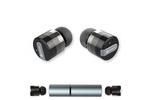 Review of the Rowkin Bit Stereo Bluetooth Headset. First of all, tiny is an understatement, I mean sure the measure of size is descriptive but hard to picture a circuit board, a battery, and a speaker all capable of floating in your ear without budging. That is the first step to understanding the va...

Das Keyboard 4 Professional Tested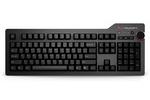 Das Keyboard is a company synonymous with high build quality and clean aesthetics when it comes to keyboards for the professional typist. This flagship product features dedicated media buttons, their trademark volume wheel, genuine Cherry MX switches, and even an integrated ruler.

Opseat Master Series Gaming Chair Reviewed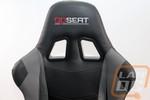 Review of the OPSEAT Master Series Gaming Chair. At this point, there is a whole list of companies who are now selling their one racing style gaming chairs and it is starting to make it hard to figure out who you might want to go with. One of the new companies that reached out to us about checking o...

TRENDnet TEW-827DRU Router Review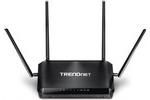 Review of the TRENDnet TEW-827DRU AC2600 StreamBoost MU-MIMO WiFi Router. The TRENDnet TEW-827DRU AC2600 router will not be getting any awards for its looks but thanks to its very good wireless performance and available features it's still a solid choice for home and office networks.