Corsair Crystal 460X RGB Case Review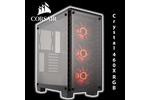 Review of the Corsair Crystal 460X RGB Compact ATX Mid-Tower Case. What do you do when a window just isn't enough? Corsair believes they have the answer in the Crystal 460X RGB case. The front and side are made of tempered glass giving you the ability to show off your pride and joy. Is it more than ...

Bitfenix Portal ITX Case Review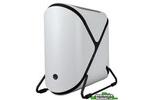 Review of the Bitfenix Portal Mini-ITX Case. Available in matte white or matte black each with or without an acrylic window, the Bitfenix Portal utilizes a dual frame and rail system to house enough components to power most single-GPU gaming rigs. Benchmark Reviews has the opportunity to test the ne...

In Win 509 Chassis Review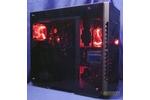 Review of the IN WIN 509 Full Tower Gaming Chassis. IN WIN, one of the leaders in PC Chassis, has reached for the stars and brought back the 509! IN WIN began in 1985 and has grown into one of the leaders in computing Chassis, Power Supplies, Enclosures, and other peripheral products. Not many compa...

Cougar Panzer Review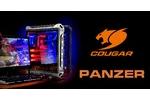 With the Panzer chassis, Cougar takes the Panzer Max genes and packs them into a more compact enclosure. You will still find the intricate and well-designed exterior coupled with glass side panels and a solid construction - all with a smaller footprint and a sub-USD100 price point.