Roccat Kone EMP Gaming Mouse Review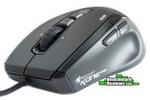 Being the successor to the Kone XTD, the Kone EMP Empowered brings a few new things to the table. The Kone EMP weights less than its predecessor and maintains the same body shape as before. It also includes the new Owl-Eye 12000 DPI optical sensor, known as the PixArt 3361 optical sensor. This is a ...

Creative Sound BlasterX Siege M04 Mouse Review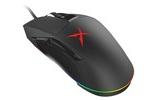 Review of the Creative Sound BlasterX Siege M04 Gaming Mouse. The Siege M04 mouse from Creative takes part of the Sound BlasterX product family and incorporates one of the best sensors on the market: PixArt PMW3360, which we have also found with the Rival 700 by SteelSeries. The product does feature...

iFi Audio nano iDSD LE Review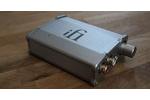 iFi Audio's nano iDSD LE is a little DAC/amp with big ambitions. It packs all the knowledge from the bigger DAC/amps in iFi's huge portofolio of products into a small package. Despite being small, it still features RCA line-outs, a very respectable headphone amplification circuit, and a 1000 mAh bat...